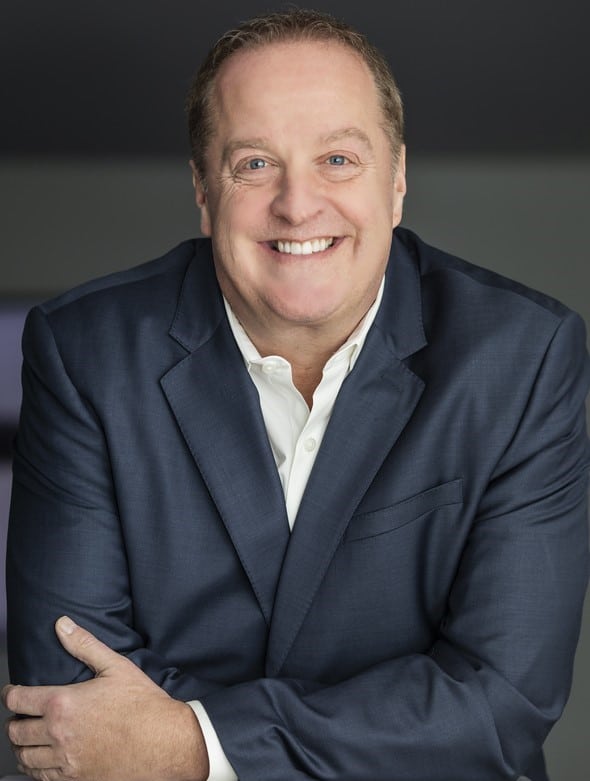 TOP NATIONWIDE RELOCATION SPECIALIST| PRESIDENTS AWARD| PINNACLE QUALITY CUSTOMER SERVICE
GRAND CENTURION PRODUCER
REALTOR ® | Military Relocation Professional | Anywhere Network Certified Agent
With nearly 20 years of experience in the real estate industry, I've dedicated over 15 years of that time to serve the community of first responders, police, firefighters and military service members who serve and protect our country. Being a community Realtor has allowed me to help and give [...]
TOP NATIONWIDE RELOCATION SPECIALIST| PRESIDENTS AWARD| PINNACLE QUALITY CUSTOMER SERVICE
GRAND CENTURION PRODUCER
REALTOR ® | Military Relocation Professional | Anywhere Network Certified Agent
With nearly 20 years of experience in the real estate industry, I've dedicated over 15 years of that time to serve the community of first responders, police, firefighters and military service members who serve and protect our country. Being a community Realtor has allowed me to help and give back to you all, who have given so much to us. Military and service members have always had a special place in my heart as my grandfather and uncle both served in the military for 20 years. I can clearly see where the loyalty, discipline, ethics and morals stemmed from. Giving me the opportunity to assist you as your Realtor would ensure you have top notch integrity, honesty, loyalty, dedication and communication throughout the entire process.
Office Location
4424 6th Ave
Tacoma, WA 98406
Contact Info
Specifications
Languages:
Specialties: Sales
Service Area:
Brad's Testimonials
My wife & I have moved 4 times in the last 18 years. Obviously, we've dealt with many realtors both on the buying and selling side. I have to say that Brad is by far the BEST realtor we've ever worked with, his professionalism, personality, attention to detail, responsiveness and his ability to close the deal was Outstanding!!! If you are buying or selling a home, do yourselves a favor and hire Brad Harper
Casey Hall-Lakewood, Wa
04 August 2020, 11:47 AM
Brad Harper is the go to guy for all your realtor needs, wither you are buying or selling your home. He knows the in and outs of the business, he will work his heart out, to get the job done! Brad has assisted us on buying and selling several of my homes, and he never seems to surprise me how quickly it happens. We are blessed to have him represent us. He's very passionate on what he does! Sincerely, Dan & Diane Gonzales  
Brad has great knowledge of the complete area. He is one of the nicest people I have met and really knows how to do his job. He got us a full price offer on our home in a week! If someone is ever on the fence of what realtor to use, I would recommend Brad 100 times out of 100.
Mike Beasley, Tacoma, Wa
21 December 2018, 17:41 PM
Brad worked with us in purchasing and selling our home. Both experiences were top notch! The sale of our home happened at the onset of COVID. Brad had unique ideas and methods to recommend, ensuing all parties were as safe as possible. Overall I would recommend Brad to anyone and everyone, buying or selling a home!
Jeff Collins - Tacoma
07 October 2020, 20:53 PM
Thanks to Brad, my husband and I found our dream home. We could not believe how lucky we were to close on this house especially since Covid-19 made both finding a house and closing on it all the more difficult. However Brad was amazing throughout it all! He was quick to respond to my calls or texts, made sure we had all the information we needed or asked for, and got us in to see the houses as soon as I told him I was interested in them. Brad Harper has my recommendation, and I'll be sure to [...]
C. Mason, Olympia
10 June 2020, 16:38 PM
It isn't often that you find a realtor that is also a photographer. I think this is one of the biggest factors that lead to us selling our house within 6 hours of posting it for well above our asking price. It is Brad's attention to detail when he takes pictures of the house and advertises the house that lead to fast offers over market value. If you are looking for a realtor, look no further. Brad and his team will do anything and everything that they can to make sure the purchase or sale of [...]
Kurtis and Heather, Tacoma
03 July 2018, 15:00 PM
Brad was always there for me. He stuck it out until the sale of the property I couldn't have got a better agent in my estimation. He is great. Brad was very available I felt good about that Fortunately Brad was always encouraging. I felt good about all the prospective buyers. It was great to sell
Ed Kuepper. Oak Harbor
10 September 2016, 21:44 PM
Brad sold my house fast and he dropped the price to $650,000 but I have enough to buy a house down in Oregon
Louis Perretta
04 May 2022, 16:41 PM
I have used Brad Harper in the past and knew we would be well taken care of. This was our first Land purchase, it took much longer than normal due to feasibility study's and Brad kept in communication with the sellers agent to ensure we did not lose the deal. Katie helped out a lot too and appreciated all her help. Extremely happy with our purchase and would use Brad over and over again. Thanks a lot Brad!!!
Shawn Brame, Graham, WA
12 January 2018, 01:15 AM
Selling a home is a daunting task for anyone and our home sale situation had some additional factors which made the process even more complex and actually a bit scary. Brad Harper came on board with so much expertise and positive enthusiasm that it ended up being an enjoyable experience! He was very professional, timely in all communications, offered extremely helpful recommendations in order to get a top dollar listing price for the home and he literally got the job done in record time. We [...]
Jennifer B, Olympia WA
02 July 2020, 14:03 PM
Contact
Hi there! How can we help you?
Contact us using the form below or give us a call.
Hi there! How can we help you?
Contact us using the form below or give us a call.